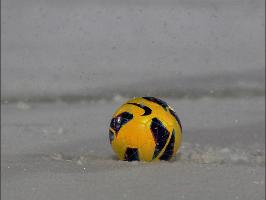 FAIRFIELD MINI KICKER'S @ McKinley School
Starting on Saturday 15th January, 2022, CT SOCCER NETWORK will recommence our 'mini kickers' sessions for players aged from 18 months upwards. This winter we will be offering classes for the 18-35 month olds, 3-5 year olds and 6-8 year olds. All classes will run over an 8 week period and will finish in March. Anyone who is inside the school must wear a mask to participate / watch - this is a mandatory town requirement to utilize the facility.
Parent participation with the youngest group and passive parent participation with the middle group in classes that use props, songs and imaginative games that help to build the child's confidence, self-esteem and social interaction. Each player will have a ball and will learn through fun, developmentally appropriate high energy/low energy games and basic soccer skills.
Days - Saturday's
Dates - 1/15, 1/22, 1/29, 2/5, 2/12, 2/19, 2/26, 3/5
Venue – McKinley School, 60 Thompson Street, Fairfield
Time – 9:00am - 9:30am (18m – 35m)
– 9:40am - 10:25am (3yrs – 5yrs)
- 10:30am - 11:30am (6yrs - 8yrs)
Cost – 18M - 35M - 8 week block - $170
- 3YR - 5YR - 8 week block - $215
- 6YR - 8YR - 8 week block - $249
Requirements - Water, Mask and lots of energy!!
To register for these upcoming clinics please click on the links below:
Saturday's
18 months - 2 year olds 3 - 5 year olds 6 - 8 year olds
Classes are restricted in size due to being indoors - please register early to avoid disappointment.
OPEN HS CLINIC
Throughout January - March, we will be holding winter clinics on Friday afternoons at Trumbull HS on the turf field for HS aged players who wish to continue their off season development. These clinics can we be utilized in conjunction with other winter sessions they may be participating in or as simply a once a week 'recap' session where you can get those vitally needed touches on the ball.
All sessions will be held outside, so some additional under garments may be required, but once we get moving and playing - the temperature should not be an issue.
Sessions will be run by professional soccer coaches and local college coaches.
Get your current team mates together and continue on from the HS season or come along individually to help prepare for the spring season. Either way, we will offer you an excellent opportunity to continue playing this winter!
Starts January 15th 2021 - March 12th 2021 (8 week program)
Times - HS players - 5pm - 6.30pm

Location - New Turf Field, Trumbull High School, Trumbull.

Cost - $225

Registration - HS Players
.
.
ZOOM, WINTER CLINIC, BLOCK 2
Starting back in February we will recommence our popular ZOOM online soccer clinics for players aged 18 months through to 8 year olds. With so many facilities being closed right now and the unpredictability of the New England weather we will continue to run the ZOOM clinics online allowing families to participate either indoors or out. All you need is internet access and a monitor or phone to watch and copy the exercises shown. Everyone can practice in their own location - home or away - even if you are on vacation skiing or at the beach - you will not miss a class!
We have extended the classes to a slightly older age group this winter due to some interest from families with older siblings and other outside families. The older Academy Intro class will be slightly more demanding from a technical component as we work on the overall player development of each participant.
Dates - Saturday's - 2/6, 2/20, 2/27, 3/6, 3/13 (OFF 2/13, due to school break)
Venue – The World's Your Oyster!
Time – 9:00am - 9:30am (18m – 35m)
– 9:45am - 10:15am (3yrs – 5yrs)
- 10:30am - 11:00am (6 - 8yrs)
Cost – $77.50 - all classes
Requirements - Internet access, ball and some basic equipment for the lessons.
To register for these upcoming clinics please click on the links below:
Saturday's
.